Grape varieties
Grape varieties
Chenin
Also called "Pineau de la Loire", its origin comes from the Loire valley. It was named in the Xème siècle "Plant d'Anjou". It is a vigorous and late grape, very well fitted for our terroir. It produces middle to big clusters, and small to middle berries.
We have 21 acres of Chenin. We make a wide range of wine with it: Sparkling (Crémant de Loire), dry white (Anjou), or sweet to liquor like (Côteaux du Layon, Côteaux du Layon Rochefort, Côteaux de l'Aubance)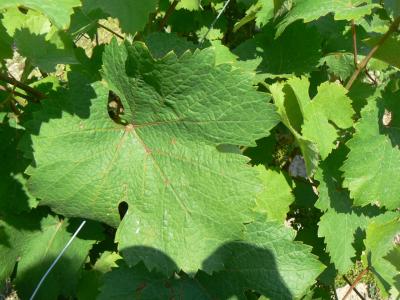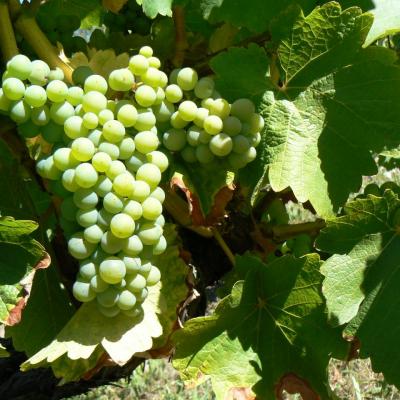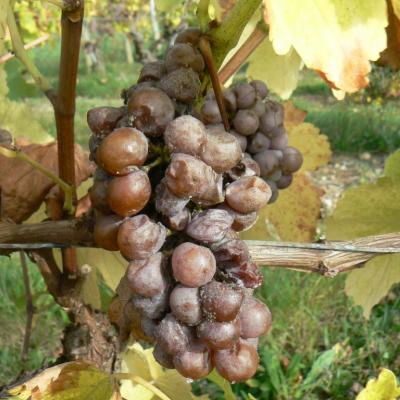 Sauvignon
Its origin could be in the center part or south west of France. It is a vigorous grape with small clusters and small berries.
We have 2.5 acres of Sauvignon on the Domain. We produce a very aromatic wine from it on its own. It is sometimes blended with the Chenin, up to 15%, in our white Anjou AOP.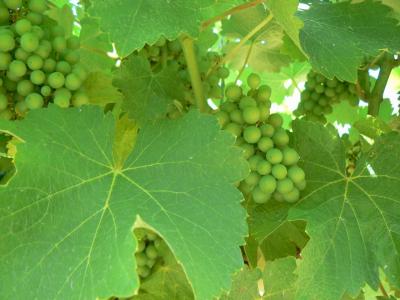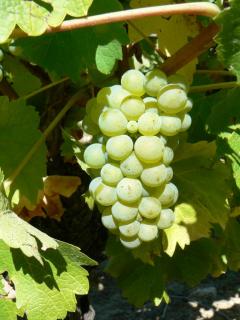 Cabernet Franc
Probably coming from the South west of France, it is the first red grapes grown in the Loire Valley as well as on our estate. t is a vigorous grape with midle size clusters and small berries.
12 Acres are grown on the estate. We can elaborate various wines with it : Sparkling through traditionnal method (crémant de Loire); This is the sole grape of our  rosé AOP Cabernet d'Anjou; It is the main grape of our red  Anjou AOP, Anjou Village and Anjou village Brissac AOP.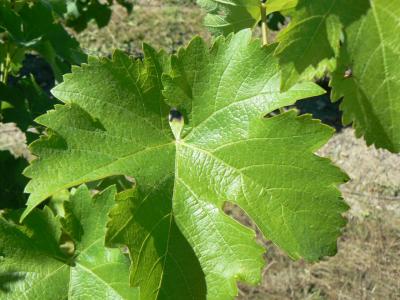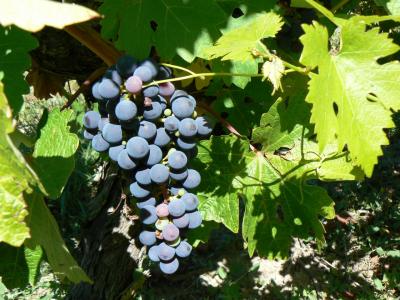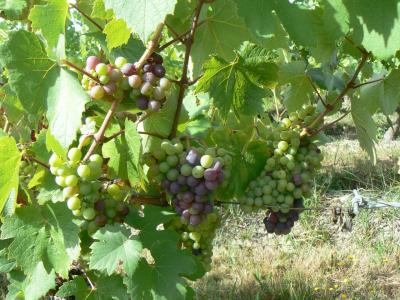 Cabernet Sauvignon
This grape coming from the Bordeaux area, could be issued from a crossing between the 'cabernet Franc" and the "sauvignon". It is vigorous, with small clusters and berries, producing steady colour wine with good strucure. 
There are 2.5 acres produced on the estate. It join the blending of the "cabernet d'Anjou", Anjou village and Anjou Village Brissac, depending on its maturity.
Gamay (black)
Its origin is in Burgundy, and could be issued of a crossing between "Pinot Noir" and "Gouais blanc". It is an early grape with a low vigor with small and compact clusters with middle size berries which lends to fruity wine. 
5 acre are grown on the estate. It is the sole grape in the AOP Anjou Gamay, and represent 50% of the blending of our Rosé d'Anjou AOP.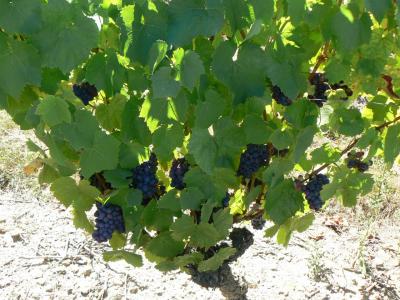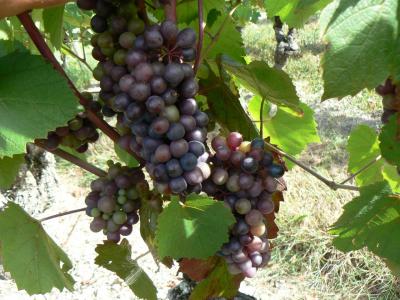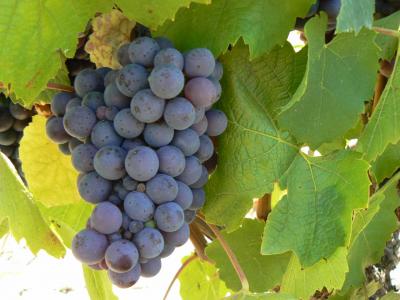 Grolleau (Black)
It is born in the Loire Valley and is still an important red grape after cabernet Franc and Gamay. It is an early grape, vigorous, with middle size clusters and berries, vinified in light and aromatic wine. 
There are 2.5 acres on the estate. It is part of the blending of our "rosé d'Anjou" AOP an "Crémant de Loire rosé"AOP